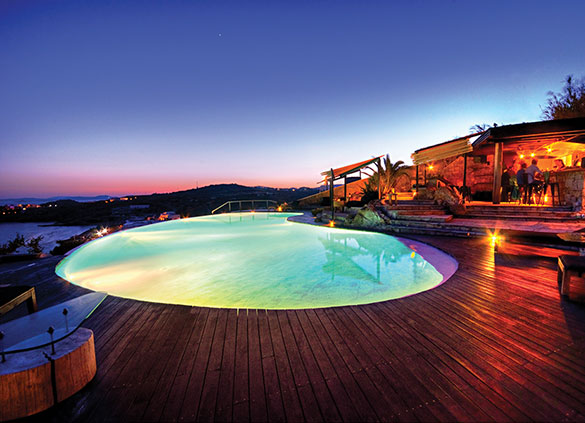 Votsalaki Boutique Resort has been created to offer a luxurious holiday home with resort amenities, just 4 minutes on foot away from Paradise beach, Mykonos.
On offer there are unique designed Studios, Design Suites Apartments and Villas, all with panoramic views to the Aegean archipelagos. All residences share our iconic, infinity pebble-shaped pool with a nice Pool-Bar where our guests can enjoy coffee, drinks, breakfast and tasty traditional snacks.
Our outdoors mini gym and yoga deck, located next to the pool area, offers the chance to keep up with your healthy habits, accompanied with the best sea view possible. There are apartments that share a "baby pool" for our young and adult guests. The shallow waters, in addition with the small shared playground by the main pool create a "homey" kids friendly environment for family vacations.  
Also, the semi-private "baby-pool" can be enjoyed by our adult guests that book the apartments with pool, as it is located just outside their apartment door. The wide black loungers "floating" above the water ,give you the chance to relax at your own terrace.  The stunning sunsets of the location and the romantic environment makes Votsalaki Resort an ideal destination for couples in love.
Paradise beach is one of the most famous locations on the island! The beach is well organized with beach bars and clubs, restaurants, sun loungers, mini market and laundry service. It is well connected with Mykonos town "chora" with frequent public bus service and with a number of other stunning beaches with the "water taxis" during the daytime.
We can help you book your transfer from the port /airport, your vehicle, an amazing spa massage experience in your room or by the pool, your gym/yoga lessons or a unique sailing / catamaran or motor yacht excursion to the most excluded beaches or Delos and Rhenia islands.